The Fred Fish Memorial Award was created in honor of Fred Fish, W5FF (SK), who is the first amateur to have worked and confirmed all 488 Maidenhead grid squares in the 48 contiguous United States on 6 Meters.

Learn more about what FFMA is here.
The rules of FFMA closely follow the VUCC rules. Please read the rules carefully.
I am the current maintainer of the FFMA Leader Board / Most Needed Grid Data which is a data collection from those chasing grids for FFMA. The intent of the Leader Board is to make data and information available to Rovers/Activators so that they may better sked and plan rare grid activations which benefit FFMA Grid Chasers.
If you are interested in participating in our data collection for the Leader Board and FFMA Most Needed Grids, please email me following these instruction (include your Name and Callsign) and I will create and send you a link to your personal data sheet for tracking your grid data.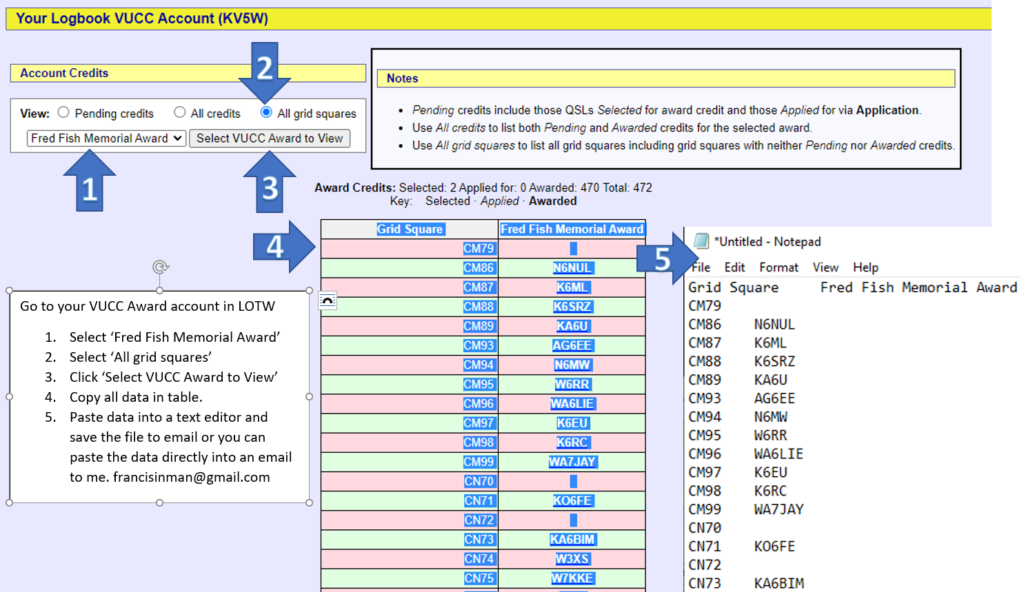 I also recommend you sign up for the FFMA@groups.io and the VHF Slack if you want to stay in the loop with the FFMA community and catch grid activations.